In the realm of business education, the Doctor of Business Management (DBM) degree stands as a pinnacle of achievement for professionals aiming to elevate their leadership skills and make a significant impact in the corporate world. In this blog, we delve into the world of the DBM program, exploring its purpose, curriculum, potential career paths, and the value it offers to individuals aspiring to become visionary leaders.
This article covers:
What is Doctor of Business Management? 
Why get a Doctor in Business Management in South Africa? 
What are the benefits of getting a Doctor of Business Management?
What are the career prospects for Doctor of Business Management holders?
The Doctor of Business Management is a highly advanced professional degree that emphasises the application of business theories and concepts in real-world settings to handle challenging organisational issues. This doctoral degree in business and management is intended to give experienced professionals the cutting-edge knowledge, analytical abilities, and strategic insight required for senior leadership positions.
There are many reasons why you might want to get a Doctor in Business Management in South Africa.

South Africa is a global leader in business education:

The country is home to some of the top business schools in the world, such as the Regenesys Business School. The world-class doctor in business management degree from Regenesys will prepare you to reach top positions in your business. 

South Africa is a diverse and multicultural country:

This diversity can be seen in the business environment, which is home to a diverse range of businesses and industries.

The job market for business leaders in South Africa is strong:

The nation's economy is growing rapidly, which is presenting new prospects for corporate executives.
The Doctor of Business Management programme strives to mould people into corporate leaders who can foster innovation, create strategic vision, and negotiate challenging commercial environments. It offers several benefits, both personal and professional, to those who pursue it.
The benefits of getting a doctor degree in business management are given below. 
First and foremost, a DBM equips individuals with advanced leadership skills. 

Through in-depth coursework, professionals gain a solid foundation in entrepreneurship, strategic management, organisational behaviour, and global business.

They gain the knowledge and tools to lead effectively in a rapidly changing business environment.

The programme frequently draws seasoned experts from several industries, offering a useful forum for networking and teamwork.

Sharing ideas and best practices among peers, teachers, and business professionals broadens students' perspectives and encourages interdisciplinary thinking.

Furthermore, the DBM program's research component enables professionals like yourself to strengthen their research skills and add to the body of business management knowledge. 

You get the chance to address real-world issues, suggest novel solutions, and significantly impact your chosen field of specialisation by conducting original research and finishing a doctoral dissertation.
Graduates of doctor in management degree are well-positioned for a range of high-level career opportunities. DBM holders often assume top-level positions such as chief executive officer (CEO), chief operating officer (COO), chief strategy officer (CSO), or other executive positions. These positions require sharp strategic thinking, the capacity to handle complex organisational challenges and efficient decision-making. 
Here are some of the most common career paths for DBM holders:
Chief Executive Officer (CEO):

CEOs are in charge of a company's entire management. They determine the strategic direction of the business, supervise its operations, and control its finances.

Chief Financial Officer (CFO):

CFOs are in charge of a company's financial management. They oversee the company's investments, treasury, and accounting operations.

Chief Operating Officer (COO):

COOs are responsible for the day-to-day operations of a company. They are in charge of the company's marketing, sales, and production operations.

Chief Strategy Officer (CSO):

The CSO is responsible for developing the company's long-term strategic vision. This includes determining the business' key competencies, establishing its target markets, and creating a strategy for how the business will accomplish its objectives.
Conclusion 
The Doctor of Business Management degree is a transformative experience that equips graduates with the information, skills, and research ability necessary to succeed as innovative leaders in the business world. The DBM provides professionals with the tools to navigate complex business settings, create organisational success, and contribute to the progress of the discipline of business management by combining academic discipline with real-world application. 
Stay tuned with Regenesys Business School for more related articles.
Ans.Admission requirements can vary among South African institutions offering DBM programmes. Some programmes may demand that applicants hold professional credentials like an MBA or equivalent senior management experience and a master's degree in a relevant discipline. 
Ans. You can get online doctor degrees in business management at some of the top business schools in South Africa. One such school is the Regenesys Business School, where you can learn skills to help you lead a business scenario.
Ans. You will need an NQF Level 9 qualification or a Master's Degree to be eligible for a Doctor of Business Management programme. 
Ans. A DBM programme typically takes three to four years to complete. However, some programmes may be offered on a part-time basis, which can extend the length of the programme.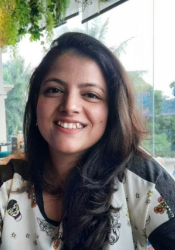 Latest posts by Alankrati Verma
(see all)