Latest posts by Regenesys Business School
(see all)
The Future of IT Security in the New Digital Age
As the 4th Industrial Revolution kicks into top gear, there is a consensus among scholars, industry practitioners, and consumers of ICT products and services that the future of the world is intractably tied to technology. This reality makes the future of cybersecurity in the digital age a big deal.
Imagine your hi-tech electric car stopping abruptly in the middle of the road; think about the chaos that would ensue if all the traffic lights in the city go off at once; just try to imagine for a moment that all telecommunication companies and banks get locked out of their computers and networks in one fell swoop!
Such is the possibility, the grim reality that faces humanity in the wake of hackers getting unfettered access into our devices and networks in an increasingly connected world.
This scenario is not a scene from a horror movie or a Sci-Fi blockbuster.
There is an existential threat to our collective and individual safety as long as human beings keep inter-connecting with all kinds of devices within global, regional, and national digital networks like the internet and many intranets.
Can We Survive in the Future Without Connectivity?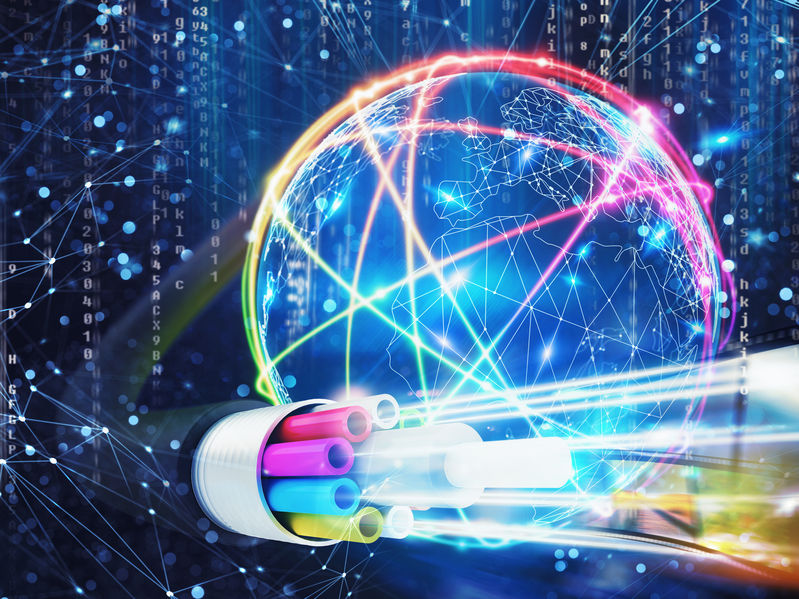 While there is no doubt that we can live off-grid and jettison our smartphones and sleek computers, abandoning our fancy 'gear and toys' will mean life itself will certainly retrogress or stagnate, to the point where life will be, as Thomas Hobbes puts it, "…nasty, brutish, and short!"
From research into medicine to transportation, entertainment, agriculture, and almost every other aspect of life, a global shift away from the use of technology would reverse the course of human evolution/progression.
How would you survive without swiping your card at the supermarket or shopping for your baby's toys online?
The fact that modern humans (in most parts of the world) are now one with their connected devices means cybersecurity is a burning issue that concerns everyone.
Read Also:
How Would Cybersecurity – or the Lack of it – Affect Our Lives?
If you store your memorable vacation pictures and myriads of other files in an imaginary 'cloud,' if you hail a cab with your smartphone or transfer money to your loved ones through mobile money facilities, then you are exposed, and cybersecurity should concern you.
When you chat on WhatsApp or search for a job on LinkedIn using a computer or mobile device (and every other activity you engage with on the internet) you are vulnerable to cyber-attacks.
As the Internet of Things, or IoT, leaves tech shacks and coffee shop discussions and becomes mainstream in the real world, the kinds of changes it will bring along are staggering, yet fascinating.
Similarly, 5G technology, machine learning, peer-to-peer payment systems (otherwise called cryptocurrencies), and other new tech are poised to change the way we communicate, trade, travel, play, and strive to survive every single day
All of these are, unfortunately, open to cyber-attacks if the networks and devices we use to connect are not adequately protected.
Cyber-attacks: Gloom, Doom, and More Woes?
Africa is not immune to cyber-attacks. For instance, South Africa faces its fair share of data breaches, just like every other country struggles to adapt to new – and fast-evolving – cyber threats.
Hackers are stealing data and selling passwords on the 'dark web,' and other delinquents are collecting ransom from cyberbullying schemes, among other scams.
The following stats are indeed shocking, given that we depend so much on our mobile devices and networks to thrive:
The Israeli Electricity Corporation is attacked 300,000 times on a typical day and as much as 865,000 times a day in some circumstances
In 2016 alone,

industry watchers report

that a cyber-attack was launched every 40 seconds, bringing the total to 758 million malicious attacks in 365 days; just about half of the over 1.2 billion passwords and usernames stolen from 420,000 websites in 2014
According to Kaspersky Lab, over 13,000 cyber-attacks occur daily in South Africa.
The figures are mindboggling! Sooner or later, this reality is going to affect you too!
With all these happening daily, the point becomes clear: malicious hackers are getting better at their vices and would go to any length to infect networks, computers, mobile devices, wearable tech, and other devices to steal your data and files.
Teenage cyberbullying, revenge porn on social media and other related menaces are happening faster than countries can craft legislation and formulate policies to tackle the nuisance.
To make it worse, the humongous revenue business owners and start-ups make from selling anti-virus, malware-fighting tools, and other cybersecurity solutions make it evident that this multi-billion dollar industry is just sprouting.
Cyber-attacks and cyber-infrastructure defence are becoming the latest theatre of a covert war between countries. It's no surprise, then, that governments are investing heavily in offensive and defensive technologies, swelling the pockets of tech firms who create and update patches and other cybersecurity solutions for businesses and governments all over the world.
Get a world-class MBA education to understand better how the world works. Click here to find out more.
What Does This Mean for Africa?
Opportunity!
While many see the doom and gloom cyber-attacks leave in its wake, Africa's 1 billion-strong citizens should choose to see the opportunity of defending themselves and their organisations against threats and, very important too, develop the next-generation of cyber-space defenders.
The threats trailing the arrival of the 4th Industrial Revolution (4IR) and the emergence of the Internet of Things is an opportunity to take hundreds of thousands of unemployed youths off the streets and into the 4IR.
How?
The world needs talented cybersecurity experts, white-hat hackers who know their onions around the technicalities and ethics of stopping or preventing cyber threats to banks, telecoms companies, power grids, ISPs, medical and educational facilities, and many others.
There is a significant shortage of these skills in the cybersecurity sector.
The market is ripe, the harvest is ready, but the workers are few.
It is time for Africa to wake up and fill that void; it is Africa's time to contribute to the world's knowledge pool, providing experts who can prevent data breach (and by doing so, help businesses avoid crippling fines and other consequential damages).
The intellectual contributions these young people will bring will not only help businesses craft smarter solutions but would also help governments secure their installations and infrastructure more effectively, creating value along the way.
Hence, a policy framework that encourages cybersecurity training and collaboration between private and public institutions, industry experts, and young people, is the way forward.
Related: Customer Experience in the 4th Industrial Revolution: Adding EQ 'into' AI
Africa Can Take Ownership of its Cybersecurity in the New Digital Age?
The birth of the 4IR is the time for Africa to build ecosystems with the right business models and policy frameworks that will focus on education, ICT-related vocational up-skilling, and global collaboration – given that cybersecurity threats disregard borders and jurisdictions.
By doing so, the future of IT security in the digital age will be 'Africanised,' built from the bottom up, and truly owned by Africans.
Anything short of this, and Russia, the USA, China, Israel, and other cybersecurity powerhouses would continue to make Africa a perpetual consumer as well as poaching its best and brightest in what may yet be the most significant brain-drain regime the world has ever seen!
Last words
Even though cyber-attacks might be truly scary, building the resources and talents to fight it will more than help optimise the 4th Industrial Revolution for business, it will create a whole army well equipped to meet the impending challenges our reliance on interconnected devices leaves in its wake.
With AI and machine learning becoming more inseparable from daily work, humans can be more social and compassionate to one another.
The machines and digital tools will take care of our drudgery, freeing all of us to concentrate on relationships and bigger picture-thinking, which would translate to living lives to the fullest.
End.
*Being outcome of a panel discussion on The future of IT security in the Digital Age held at Regenesys Business School, Sandton City, Johannesburg on the 11th of July 2019.
The Panel comprised of Industry Subject-Matter Experts, the Academia, and the Public.
The Panelists included:
Hugo van Zyl, Security: Enablement Program Leader (MEA), IBM
Terence Fogarty, President, (ISC)2 Chapter, Gauteng
Muyowa Mutemwa, RAD: Senior Cyber Security Specialist, CSIR
Corien Vermaak, Cyber Security Specialist, CISCO
Yaron Assabi, CEO, Digital Solutions Group
Charl van der Walt, Chief Strategy Officer, SecureData SensePost
Selwyn Hanslo, Chief Information Security Officer, Digital Resilience