Our world is changing rapidly. Society, technology, and the marketplace are evolving at an ever-increasing speed. At the same time, we are dealing with the impact of Covid, a weaker economy, climate change, and energy transition. No wonder we are all a little confused and anxious as we stand on the threshold of a new and unfamiliar world.
Part of our anxiety stems from a nascent awareness that our tried-and-tested ways of running and leading organisations may not be suited to this new and fast-evolving environment. This is where Lead 3.0 comes in.
The research team at Regenesys Business School has been building scenarios within which to understand what kind of leadership is required for this 'new normal'.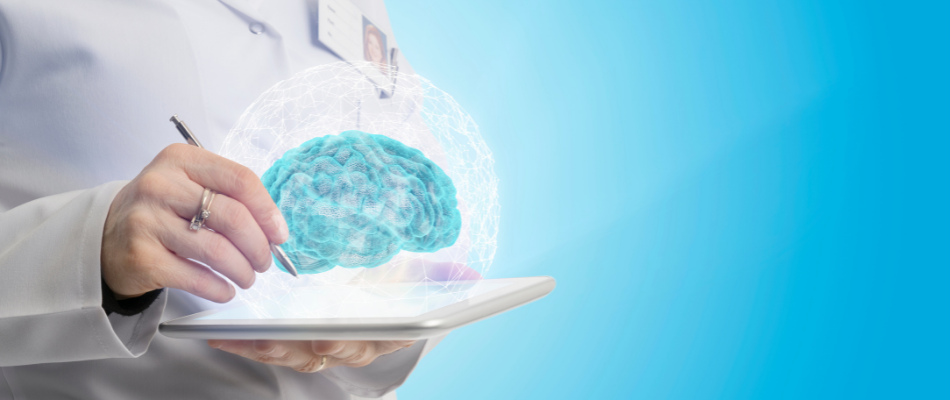 They have identified five dimensions that will inform the craft of leadership into the future.
Six Dimensional Intelligences
Connectivity
Digital Leadership
The Semantic Organisation
Ubiquity
In this article, we will share an overview of these five dimensions, and we will deal with each one in greater detail in later articles.
What are the 6 Dimensional Intelligences
We are all familiar with the notion of cognitive intelligence measured by IQ tests. In 1983 Dr Howard Gardner, a professor of education at Harvard University, proposed a few intelligences, many of which were not measured on standard IQ tests or even recognised by the educational community. These are the Gardner intelligences, each with a brief description of the characteristics of those who possess them.
Mathematical Intelligence
Gets mathematical concepts and works with abstract ideas. Likes to quantify and conceptualise things, uses reason and logic, predict patterns, enjoys problem-solving and understanding how things work.
Enjoys creative writing, word games and reading. Ability to reason and speak in public.
Sees rhythmic patterns. Sensitive to the mood and nuance of music. Has music playing in the background.
Good at drawing, painting, and sculpture. Thinks in pictures. Good at reading maps, charts, diagrams, and spatial relationships.
Good, fine motor skills with excellent body control. Has a good sense of timing. Likes to touch things.
Good communicator, diplomatic, empathetic, likes group projects. Adept at reading social situations and clues, believes social interaction is key to learning.
How do we embrace multiple intelligences within ourselves to gain the advantage of Lead 3.0? For an organisation to function well in our unfolding context, each of these intelligences must find a place in the leadership team. What is important is that organisations need a balanced team to move forward realistically and holistically.
Connectivity: 'Lead 3.0 will require leaders to embrace a digital persona.'
Our new world requires each of us to engage digitally with team members and clients. We must be able to build trust and human connection even when we can't see people face to face. The people we interact with want a tech-enabled experience, but they also want the human touch.
To do this, we have to think of ourselves as digital persons. We must connect with our teams and clients on social media and do so in a way that is not intrusive. We must share digital content useful to the individual rather than a generic blast-to-all. Lead 3.0 will require leaders to embrace a digital persona.
Digital Leadership: 'People follow other people and not strategies.'
Our first inclination when we hear about digital leadership is to think of hard technology — it's a natural response. However, here we are referring to the act of leading digitally; value-driven leadership. People want to work at value-driven companies, and consequently the leader's personal values are of great importance. People follow other people and not strategies. To be the kind of person people want to follow, you have to know yourself and your personal values first, and not be afraid to communicate them and be authentic.
Digital leadership means finding new techniques for coaching in a new eco-system consisting of a mix of employees, subcontractors and gig workers working remotely and in the office. As a leader practising Lead 3.0 you must find new ways to reach everyone.
The Semantic Organisation: 'In Lead 3.0, the learning comes to you; you don't search out the learning.'
In previous times, team members were sent to generic training programmes. People attended the same course regardless of whether it was necessary for their role. The knowledge necessary to run the company resided in the company, in the
form of procedures, rules, and other means for shared representation.
In Lead 3.0, the learning comes to you; you don't search for the learning. Current learning technologies deliver courses through the web. The time is upon us when learning processes will be mediated by software that targets and delivers just-in-time learning activities that are required by the individuals as a response to personal growth and customer needs. Intelligent tutoring systems and adaptive hypermedia produce the techniques and tools – based on AI – that enable such a degree of advancement in learning activities.
Ubiquity: 'In Lead 3.0, leadership must be tangible and everywhere.'
Our new world requires leadership at every level — no job does not have significant leadership attached to it. Leadership in our digital world must be transferrable, repeatable, scalable, and sustainable.
Leadership is no longer the domain of the folk at the 'top' of the organisational chart. When we fail to accept our responsibility as team players, we cede our authority to others, and we not only fail to lead, but our organisation does not live up to its potential. And it will go out of business, slowly, and then suddenly. In Lead 3.0, leadership must be tangible and everywhere.
In later articles, we will be sharing the insights gathered by the Regenesys research team, as they unravel and explore the complexities of Lead 3.0.
Read also:
Latest posts by Regenesys Business School
(see all)