Have you ever tried a diet that did not work or produced results you were not expecting? You may have a unique metabolism or body type that requires custom analysis and alteration. One of the most effective things you can do to keep yourself healthy is to keep a food diary and hold yourself accountable.   
Let's cover a few basics that will give you a head start in the new year. Discover the food products that are most harmful to your health:
High fructose corn syrup

MSG (Monosodium glutamate)

Trans-fats and vegetable oils (partially hydrogenated and hydrogenated fats)

Sugary cereals, cookies, chips, junk food in general

All condiments that are high in sugar and sodium

Say goodbye to the "white menaces" – white sugar, white flour, white rice and white pasta

Liquid calories – soda's, sports drinks, alcohol, sweetened beverages and juice

Remove food products that contain the most harmful additives – artificial sweeteners (except stevia), sodium, soy protein, phosphoric acid, sulphates, nitrates, artificial colouring, artificial flavouring, preservatives.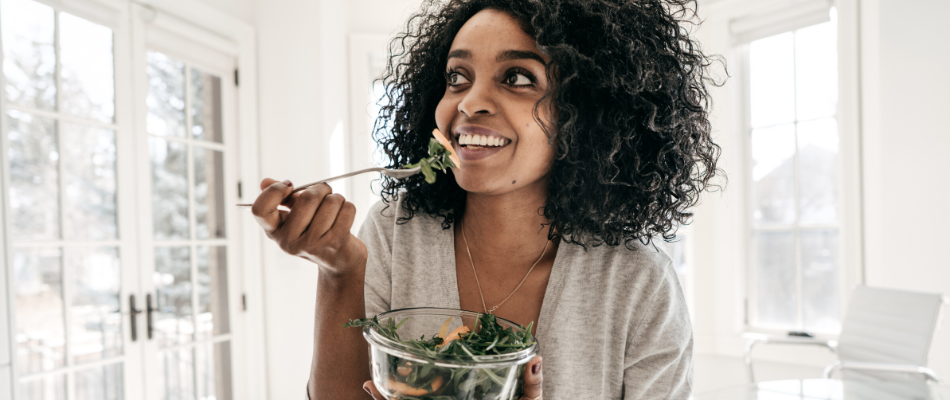 Now that we have removed the biggest culprits that impede your health and weight loss, what are the best replacements that will benefit your body and improve your health?
Vegetables – make a list of all your favourites and try to focus mostly on the green varieties

Berries of all types, add to smoothies, oatmeal or salads

Good quality fats – avocados, nuts, seeds, olive oil, fatty fish, coconut oil

Cow's milk alternatives – almond milk, coconut milk, and rice milk

Lean, organic meats

Instead of white rice and bread, buy whole grain, rye or seed bread, brown rice crackers, pro-vita, keto/banting wraps, brown rice pasta, vegetable pastas and quinoa

Replace unhealthy cooking oils and margarines, use a variety of nut butters, coconut oil and olive oil

Substitute soda and fruit juices with herbal teas, and water with citrus wedges

Change from sweets to dark chocolate

Use whole grain wheat flour, almond flour or gluten free flour.
If your diet is not producing the results you want and you need custom analysis and alteration, Urban Wellbeing provides specialised diet consultations starting at only R349.  
For the month of January, we challenge you to start a new journey, keep a food diary, and participate in any Urban Wellbeing initiative to reach your health goals.  At the end of the month we will select someone that has achieved outstanding results by participating in this challenge and reward them with a supplement and sport science hamper.  
Let the challenge and adventure begin!
For more information, contact info@urbanwellbeing
Disclaimer – Urban wellbeing and its associates offers health and fitness information and is designed for educational and entertainment purposes only.   You should consult your physician or general practitioner before beginning a new fitness program.  You should not rely on this information as a substitute for, nor does it replace, professional medical advice, diagnosis, or treatment.  If you have any questions or concerns about your health, you should always consult with a physician, general practitioner, or other qualified healthcare professional.  Do not disregard, avoid or delay obtaining medical or health related advice from your healthcare professional because of something you may have read in our publications or lectures.  The use of information provided though the urban wellness service is solely at your own risk and is not medical or healthcare advice.
Latest posts by Maurice Slabbert
(see all)