Latest posts by James Forson
(see all)
Networking is a critical life skill that nobody teaches us. We must work it out as we go along. However, some useful practices will assist in building your network. The world of work is driven by relationships, both within your organisation as well as in the outside world. It's never too late to build a network.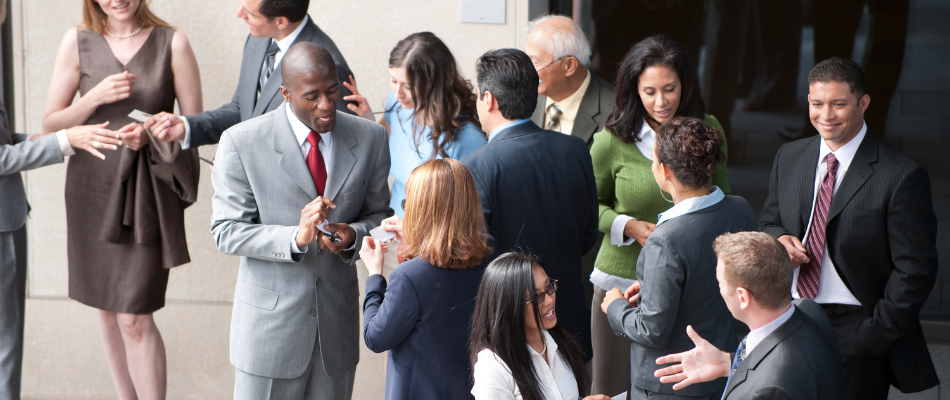 Personal networking is a consistent process of building long-term relationships. It requires you to meet and get to know people who you can assist, and who may help you in return. Networking is concerned with trust and support; it can build your career and your reputation. People who have a network of contacts and are involved in professional and community groups, tend to be more visible and have better opportunities.
In setting up your networking strategy, consider what you have to offer. Do you have specialist skills, an interesting hobby or are you a great organiser? You must balance what you expect from others with what you have to offer. Review your current list of contacts. Which of your contacts have you neglected in recent months? Which of your contacts would appreciate a call from you or a meeting? Which of your contacts is working in industries or organisations which reflect your career aspirations? 
When you have done this, make a list of about 10 or so acquaintances you have not been in touch with recently and reach out to them. Make a call. Send them an email. Share an interesting article with them. Or set up a coffee meeting. This is the basis of networking and the sooner you begin, the stronger your network will grow. As you reach out to your network, don't expect immediate results or reciprocal exchanges. Networking is a long-term investment, and you must take a long-term view. You must first invest in your network before you can make a withdrawal.
Next, make a list of organisations or events that may be helpful to you. Digital meetings and webinars enable us to network with folk from around the world, and not just those down the street. Get onto mailing lists so you do not miss a meeting.
Set up a networking calendar that will allow you to reach out to others regularly without disrupting your daily work. It is all too easy to get lost in the daily grind and then at the end of the year find that you have forgotten to network. Review and review again your networking calendar from time to time.
Next time you run into a work problem, consider asking for help on your network. They can be an excellent source of new perspectives and innovative ideas to help you. Exchanging information on challenges, experiences and goals is a key benefit of networking because it allows you to gain new and unexpected insights. Don't hesitate to ask your network for support, people love being asked for help. And you will have the opportunity to reciprocate at some time in the future. Do this enthusiastically.
Raising your profile is an important part of networking. Attend professional and social events, and ask appropriate questions or make helpful contributions. Follow up on exchanges, share business cards and be sure to drop an appreciative email after the event. 
Raising your profile will also bring your skills to the attention of corporate recruiters who are attending the same functions. Active networking means that you are top of mind to those in your network. So the next time there is a vacancy for someone with your sort of skills, it follows that you will get the call for an appointment.
Networking is a great opportunity to exchange best practice knowledge, learn about the business techniques of your peers and stay abreast of the latest industry developments. A wide network of informed, interconnected contacts means broader access to new and valuable information.
Your network can be an important source of career advice. Ask colleagues in your network about what next career moves you should take and how to go about it. You can piggyback on their experience as well as indicate to others that you are ready for a move. The opportunity to gather new information is an often-overlooked benefit of networking, as it's not the most obvious one, but it also offers career progression and development.
Building your network will also build your confidence. By meeting new people, initiating conversations and making a contribution to gatherings, you will build useful social skills and improve your relationships and your emotional intelligence. A further advantage of networking. Is that you will build lasting relationships. You will meet and get to know people and your relationship will ratchet up as each of you progress onward in your careers.
In addition, make sure your LinkedIn profile is up to date. People often look up LinkedIn profiles after a first meeting and you will want your profile to accurately reflect the impression you have made.
Building a network takes time. Don't be overly assertive, remember it is what you offer, not what you can get, that will help you build your network.
A good network is a lifetime's work and will stand you in good stead wherever your career will go.
Make that call. Set up that meeting. Do it now.