Latest posts by Charne Olivier
(see all)
Getting married is more than just the big day, the vows and the excitement of building a life together – marriage has financial and legal implications that are important to understand and consider before saying "I do".
We will first look at the three different marriage regimes in South Africa and in next week's article, we will unpack the legal and financial implications of being married. 
1. Civil marriage
A civil marriage is the most well-known and common type of marriage in South Africa, but only heterosexual couples can legalise their marriage under this regime. 
This marriage regime can further be classified under one of three sub-categories which are either to be married in community of property, out of community of property subject to the accrual or finally out of community of property without the accrual system. 
In the most fundamental sense, each regime has a different way of classifying ownership of assets and liabilities for each party in the marriage. 
Let's look at each to better understand what they are:
Married in community of property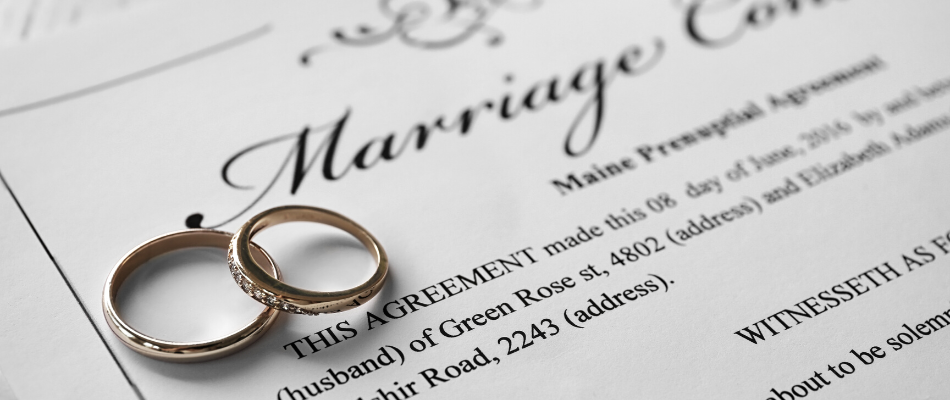 In South Africa couples will by default be married under this regime, unless they sign an antenuptial contract before getting married. Under this regime the parties to the marriage will have only one estate and all assets and liabilities in this estate are owned in equal shares, regardless of each's ability to earn income or financial state before or during the marriage.
This means that both parties are responsible for all debt incurred before and during the marriage and both will be liable for paying off such debt.
If one spouse runs their own individual business, then being married in community of property will render their businesses vulnerable to creditors who can make claims against both spouses and very little can be done to protect the other spouse from this vulnerability. The reputation of both partners becomes endangered as a result of liabilities that were added to the joint estate before and during the marriage. 
Another consideration for having a joint estate is that both parties will have to sign off and agree to all applications, contracts and agreements that involve any asset or liability in the joint estate. If a third party was oblivious to the fact that consent was required from the other spouse, the law will favour the third party as deeming the contract valid.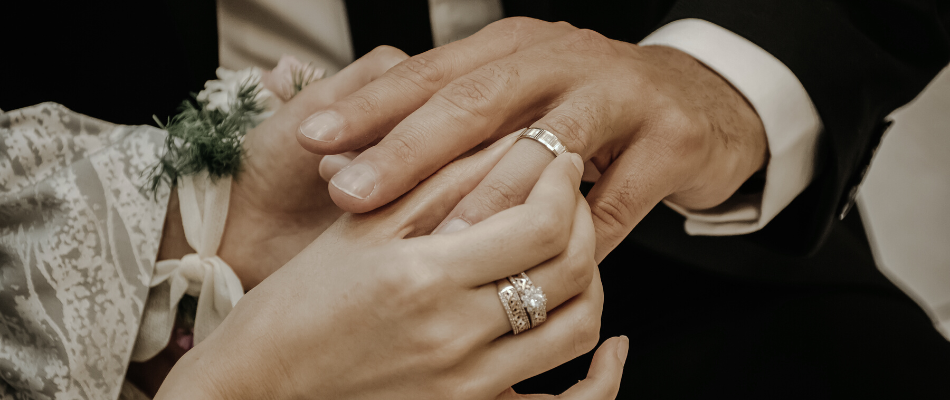 When a marriage ends, either through death or divorce, all assets and liabilities will be shared equally regardless of what each spouse owned before the marriage and what each spouse acquired during the marriage. It is worth noting here that dissolving a marriage that was in community of property is a complicated and lengthy process

Married out of community of property, with accrual
The accrual system requires an ante-nuptial contract to be drawn up by an attorney and signed by both parties before the marriage. This legal agreement surpasses the "In Community of Property Civil Marriage Regime" and must be registered with the Department of Home Affairs.
Under this regime all assets acquired during the marriage will be shared equally when the marriage ends either by death or divorce. The value of the assets acquired by each spouse before entering the marriage will be determined and specified to be excluded from their estate, before the marriage.
One of the most important and biggest benefits of this regime is that married couples are not liable for each other's debt. If one spouse becomes insolvent, creditors cannot touch the assets of the solvent spouse.
Married out of community of property, without accrual: 
Couples not wishing to apply the accrual system to their marriage can specify this in their Antenuptial Contract which will exclude the accrual system from their marriage.
This means that all assets and liabilities, acquired both before and during the marriage, will be held and dealt with in completely separate estates and that none of the assets will be shared when the marriage is dissolved.
2. Civil union
The Civil Union's Act of 2006 was drawn up to legalise same-sex marriages. Couples opting for a civil union marriage regime enjoy the same rights, responsibilities and legal consequences as those in a civil marriage. 
Just as with a civil marriage, a civil union will automatically be in community of property, unless an antenuptial contract is signed.

3. Customary marriage
This regime is also known as a traditional marriage and at its core it is popular for regulating the indigenous African customary laws that are concluded in terms of customary marriages, unions and lobola.
In order for a customary marriage to be valid there are certain requirements that need to be met. Some of the requirements are that lobola must be fixed and that the marriages must be negotiated, celebrated and concluded in relation to the relevant customary laws. Religious marriages are treated as out of community of property without the accrual system.  
All parties involved has unique circumstances that must be considered when deciding on the most appropriate wedding regime, but it is important to understand what the considerations are and how it will impact your future and especially your financial future.