Latest posts by James Forson
(see all)
Your career cannot be left to just happen. You are guided by a strategic plan for your business; you should also have a strategic plan for your career, and your career must also be planned and managed. Career management is a process of understanding, exploring, and decision making and reflecting on your life and your family. And you must do this in a constantly changing work and personal context.
There are several actions you can take to get in control of your career and end up in the roles and positions that are important and rewarding to you.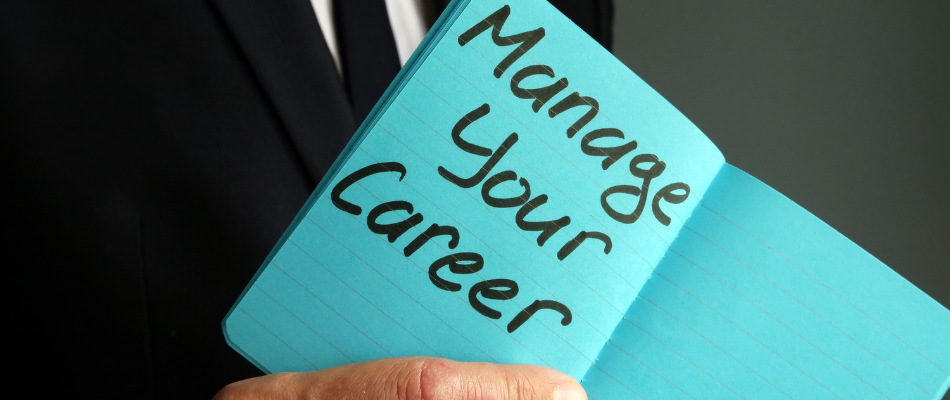 What do you have?
To start with, you must understand who you are, what is important to you, and what your plans are for your future.
Providing answers to some of these questions will assist you:
What have been the important influences in your life?

What kind of activities do you like doing?

What kind of activities do you shy away from?

What are your skills?

What are your strengths, and what are your limitations?

What are your core values? [Several online sites can assist with this]

What obligations do you currently have to your family and others?
What do you want?
This entails looking at your future. Plan out scenarios for your short-, medium- and long-term future. Don't be constrained by your current situation. Think big and think wide. The long-term view gives you a target to aim for, it guides your short-term decisions so that you gradually progress to actualising the long-term goal.
What are your current options?
Now that you have a clearer picture of who you are and where you are headed, you need to consider your current situation and the options available to you for you to realise your career objectives. It will probably boil down to one or more of the following:
| | |
| --- | --- |
| Make a big change in one area of your work. | Apply for  a new position elsewhere, or in your current company |
| Make a small change in one area of your work. | Take on an additional set of tasks related to your career objectives. |
| Make several small changes. | Take on additional responsibilities. |
| | Put together a long term set of actions that will unfold over time. |
| | Do something right now to progress your career. |
The final mix of options will depend on your current personal and family responsibilities, your core skill set, and the availability of opportunities.
Begin with your current position
There are several useful adjustments you can make within your current job that will assist you in following your career aspirations. Consider some of the following:
Undertake a new project

Visit another department to understand their work practices

Volunteer for projects

Find new and more efficient ways of performing tasks.

Offer to coach less experienced people in the team.

Renegotiate your job to provide more challenges.

Consider volunteering in charity organisations ways that will assist your career aspirations.
Develop yourself
The key to a successful career lies in constant personal development. This can be done informally through work assignments, as well as by undertaking formal studies with an accredited institution such as Regenesys Business School. 
Select and complete online courses that support your career journey.

Scout the internet for suitable videos and articles relating to your areas of aspirations. Build up a reference folder with this information.

Enrol for formal short courses on topics relevant to your requirements.

Undertake a degree or advanced degree.

Reach out to persons who can assist you. Most senior executives are comfortable with sharing an hour with someone who wants to understand more about their role and responsibilities.
Grasp the opportunity
Sometimes an exciting new role may open for you. The trick is not to delay unnecessarily. Grasp it firmly. Opportunity usually only knocks once.
Update your records
It is essential to keep your CV and your LinkedIn profile up to date. You never know when you might get that call out of the blue. You must be ready and prepared when you are presented with a lucky break. Updating your CV also gives your perspective on how your career journey is progressing.
You are the only person who can manage your career. There will always be other priorities that vie for your attention. Taking the time to plan and manage your career will provide you with the rewards you seek and help you to live a life of value and purpose.