'A winner is a dreamer who never gives up' 
Are you ready to explore the world of business management from a doctoral perspective? 
Pursuing a Doctorate of Business Management (DBM) is a significant undertaking that requires a deep commitment to research, analysis, and critical thinking. However, the rewards of earning this degree are immense, as it can lead to a successful career in academia or industry.
IN THIS ARTICLE:
What is a doctorate in business management?

Who qualifies to do a doctorate in business management

Skills you develop through your doctoral degree

Career opportunities with a doctorate in business 

Why doctorates in business management are respected
A doctoral degree in South Africa is a terminal academic degree – the highest you can attain. 
A doctorate in business management involves advanced study and research in these fields, and is designed to prepare individuals for leadership roles in academia, industry, and government by providing advanced knowledge and expertise in various aspects of business such as finance, marketing, accounting, human resources, and entrepreneurship. 
These doctoral programmes usually require students to complete original research in a specific business management area and to present and defend their findings in a dissertation.
Doctoral degree programmes are offered by several institutions in South Africa, both public and private, and typically take three to six years to complete, depending on the programme structure and the student's level of commitment. 
Typically you need a master's degree in business, management, or a related field to enter a doctoral programme. However, if you have extensive business or management experience you may be accepted to a programme if you hold a postgraduate or honours degree.
Besides educational requirements, most doctorate in business management programmes in South Africa also require applicants to have relevant experience in business or management.
Prospective doctoral degree candidates should also have strong analytical, research, and communication skills, as their programme involves a great deal of original research and academic writing. They should also have a passion for learning and a strong desire to contribute to the field of business through their research and scholarship.
Doctoral degree programmes challenge students to think critically, reflect on their experiences, and develop their own theories and ideas about business. This process leads to personal growth and a deeper understanding of one's own values and goals.
Doctoral candidates build in-depth knowledge and expertise in various core fields of business, including finance, marketing, accounting, human resources, and entrepreneurship, among others – knowledge that can help them become better leaders, managers, and decision-makers in their professional careers.
Academic positions:

Doctoral graduates may work as professors, researchers, or academic administrators in universities, colleges, and business schools. They may also work in research institutions or think tanks.

Executive management roles:

As a doctor of business management you can pursue executive management roles in various industries, such as finance, healthcare, technology, or consulting. These roles may include chief executive officer, chief operating officer, or chief financial officer, among others.

Entrepreneurship:

You might decide to harness your knowledge and expertise to start your own business or consultancy, where you can apply your research and analytical skills to help other businesses improve their operations and strategies.

Government positions:

You can also serve in government agencies or nonprofit organisations, using your expertise to help develop and implement policies and programmes.

Consultancy roles:

You might choose to work as a consultant, advising and guiding businesses, government agencies, or nonprofit organisations on a range of issues related to business management, strategy, and operations.
So to answer the original question: yes, doctorates in business management are generally well-respected and recognised in the business world. 
Doctorates represent the highest level of education and expertise one can achieve. Doctoral programmes typically provide rigorous training in advanced business theories and practices, as well as a focus on applied research and the development of practical solutions to real-world business problems. Their graduates are highly valued in the business world for their advanced knowledge, skills, and ability to apply cutting-edge research to business challenges.
Overall, doctorates in business or management – or a combination of the two – are well-respected qualifications that can open up a range of career opportunities.
Wishing you a great career, lots of success – and happy learning!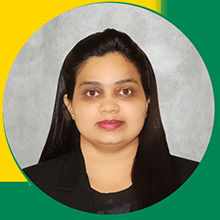 Latest posts by Dr Geetu Yadav
(see all)