A higher degree in management can be a significant advantage for someone embarking on a managerial or academic career. A doctoral degree, in particular, can open a variety of career advancement opportunities.
IN THIS ARTICLE:
How a doctorate in business management ranks

For whom a doctorate in business is designed 

Differences between a PhD and a doctorate in business

The opportunity cost

Is an applied approach what you need?

It comes down to what you hope to achieve
A doctorate in business management is a more advanced qualification than an MBA. It is ranked at the same level as a PhD. 
Most doctorates in business management or business administration require corporate or industry experience to be considered for admission. 
A doctoral degree is the highest academic qualification. Generally there are two options available: a Doctorate of Business Management (DBM), or a Doctor of Philosophy (PhD) in business management or administration.
The PhD is most useful for someone pursuing an academic career. 
A doctorate in management is a professional qualification for mid-career executives who want to translate their considerable workplace experience into formal study. It is a research qualification – typically with a duration of three to five years – that focuses on business research. 
A doctorate in business management acknowledges the candidate's extensive skills and knowledge in business or industry, and can be completed in three to six years. These programmes were introduced by universities to formalise the expertise and skills of professionals and managers in business and industry. 
Though both are doctoral programmes, each has key differentiators to help you choose which course will be most appropriate to pursue. 
PhD candidates base their research on important issues or gaps in existing theories to further develop them by adding new, original approaches, and publishing their findings in a thesis. 
A doctorate in business management candidate investigates real-life business problems in the workplace by analysing the phenomena surrounding them, arriving at a new interpretation of the issues at stake, and finding new ways to solve them.
The opportunity cost
PhD courses are usually pursued by those wanting a career in education, academia or research, and who want to contribute to the enhancement of knowledge or theory in a certain area of study.
The doctoral degree in business studies is designed for working professionals who wish to make sense of their business experience through formal academic study. This degree can provide a springboard to a career in management consulting. 
A prospective Doctor of Business Management (DBM) candidate currently in employment has to weigh up the opportunity cost of taking on the demands of a doctorate. 
It is possible for a DBM graduate to become part of the faculty at a university or business school. These rare people – with both corporate experience and a research background – are particularly in demand at business schools.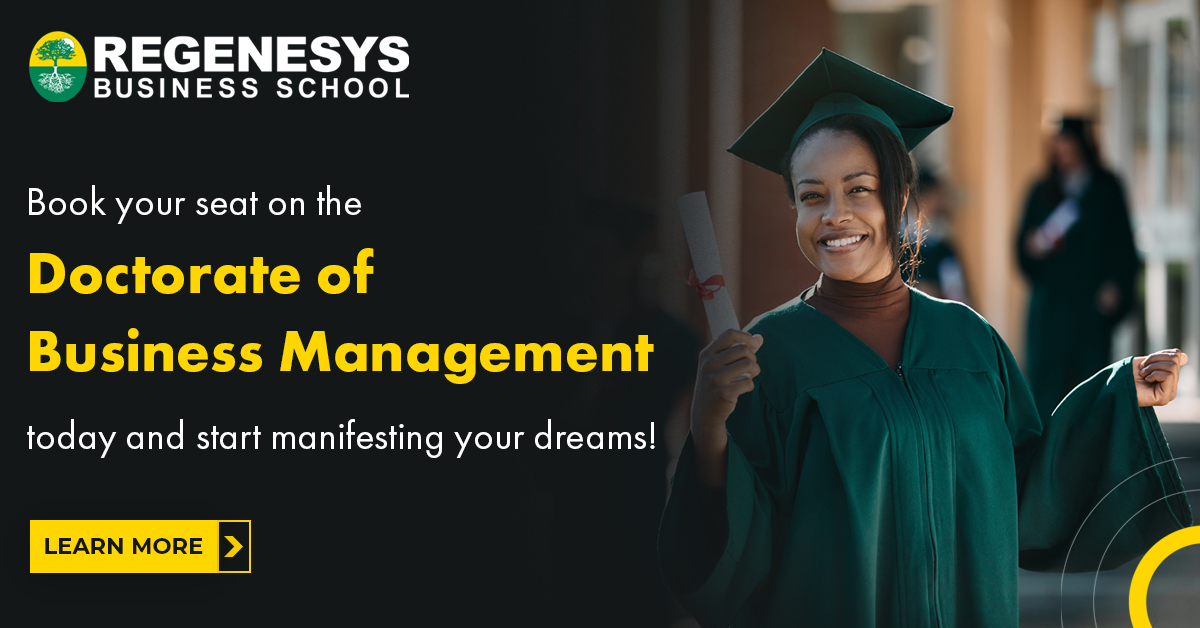 If what you are looking for is a more comprehensive and applied approach to business management, a doctorate in business management is better than a PhD. And given its more applied nature, a Doctorate of Business Management can help prepare you for executive positions, making you more marketable in the business world.
There is no definitive answer to whether holders of doctorates in business science earn more than those with PhDs, as pay levels depend on your experience, skills, and the industry you are in. Generally speaking, even Master of Business Administration (MBA) graduates tend to earn better salaries than PhDs due to the practical skills they learn to apply through their programmes. However, it is possible for a PhD to earn more than an MBA graduate, depending on their experience and industry.
It comes down to what you hope to achieve
Both kinds of doctorate involve original, advanced research and data analysis, and make a contribution to knowledge. The qualifications are equal in status and international validity. Your final choice depends on what you want to achieve: academic status, recognition in business – or simply to find better ways of doing things.
If you are already down the track with a career in business, consider the Doctorate of Business Management programme and apply to Regenesys Business School, Sandton, South Africa. 
We'll awaken your potential!

Latest posts by Dr Sheela Samson
(see all)