Latest posts by Dr Dennis Mark Laxton
(see all)
The evolution of technology is pushing boundaries and changing how the world does business. Today, we're accustomed to everything being online and right at our fingertips for immediate access. Through Amazon, the pioneer of fast-paced delivery service, it's possible to receive a package less than an hour after ordering, depending on where you live.
Improved technology has also increased productivity in the supply chain, minimising costs and errors. These advances benefit all areas of the logistics industry: trucking transportation, international transportation (ocean and air), supply chain management, and shipment tracking. Here are five major technology advances that are changing the future of the logistics industry.
The key projected future trends changing the Logistics and Supply Chain and need to be incorporated into the Logistics and Supply Chain Courses.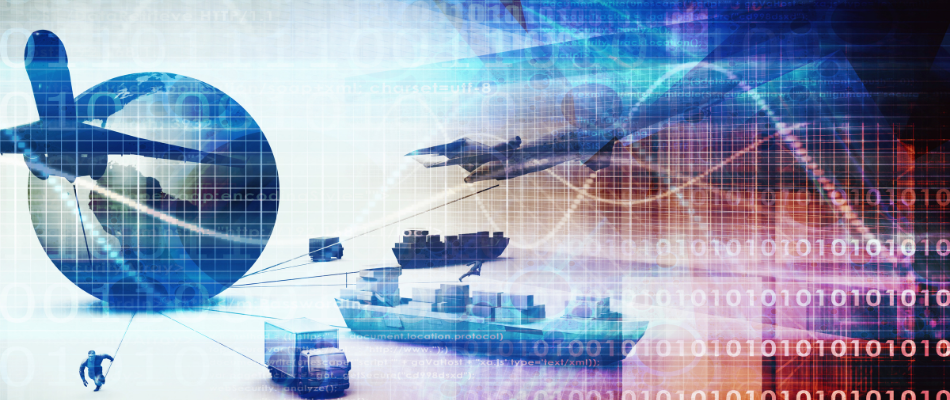 Shipment Tracking Systems
Due to external forces, such as Covid-19 there is a demand for more sophisticated tracking systems within the supply chain and logistics industry. With the 4th and 5thIndustrial Revolutions, the internet and software advances allow the various role-players within the Supply Chain, including the customers access to these advanced shipping and tracking systems 24/7. Not only does this enhance the user experience, but it saves time and money for the supplier company as well. It features shipment notifications and messages, customizable reporting, and customer accounts with information specific to the cargo destined to them.
The Supply Chain need to focus on ensuring staff are competing in using these tracking systems, integrating practical training needs around the theoretical concepts and models to ensure that the staff know how to practically apply these skills enter the industry. An example of the 4th industrial revolution technologies to accomplish this are the LPWAN asset tracking devices which provide the widest range of connectivity and location technology options.
Internet of Things
,
Radio Frequency Identification
, Drones
and Autonomous vehicles
Today, many devices are made with built-in Wi-Fi capabilities and sensors, from cell phones and ceiling fans to cars. The easy access to Wi-Fi and the internet connects everyone to everything, which is why it's called Internet of Things (IoT).
These sensors process and transmit the information to the crew who then gains insight into hidden risks and knowledge. Although IoT isn't an entirely new technology, it continues to impact the future of logistics, allowing for a more accurate in-transit visibility and delivery of goods. Autonomous cars are already a reality with trucks not too far behind. Embark and Uber have already made long hauls using autonomous trucks. Tesla has also be released a truck and although not completely driverless (a driver in the passenger seat monitors the computer), it is a huge step in this breakthrough technology and has the potential to increase efficiency in the delivery process..
Enhanced GPS Accuracy
Almost everyone uses GPS, whether built-in in their vehicles or on their cell phones. The accuracy of these devices has drastically improved through the years, not only guiding frustrated, lost drivers but also improving the supply chain. The advanced accuracy of GPS allows for increased productivity and satisfied customers, by tracking trucks' location.
Social Media
and Applications
The power of social media is optimizing the logistics industry and operations as a whole. These platforms are becoming the easiest and most efficient way for companies to communicate with customers, conveying urgent information.
The growth of new technologies and the Internet of Things will promote increasedadoption of mobile apps among logistics service providers and shippers. These types of apps exist for inventory management, barcode scanning, fleet management, shipment tracking, order management, customer service and more. Logistics businesses can pull information and capabilities via an app to manage capacity and satisfy demand.
Future education of the staff in supply chain and logistics management will need to focus on incorporating theoretical and practical modules that teach students to understand the various types and uses of social media platforms to ensure thistechnology is used to innovate communication and optimise processes. This in turn can reduce the supply chain and logistics costs and increase the efficiency and effectiveness within this industry. This is particularly true in the logistics field, where capacity is limited, labour is scarce, and customer demands more stringent than ever before.
Cybersecurity
Recent hacks into national companies have exposed potential cybersecurity threats throughout some of the most protected organizations on the globe. As a result, logistics providers will be concentrating more on safety. Amplified demand for faster turnaround will also have an inevitable result of increasing the risk of accidents in transportation operations. Workers will need to function quicker, and doing things faster tends to result in less-than-safe practice.
The supply chain and logistics organisations need to become more focused on cybersecurity and methods to protect the supply chain and logistics organisations systems and data. This may mean that there needs to be more collaboration this specialist cyber security organisations and relevant bodies within the cyber security industry. Many supply chain and logistics organisations are moving towards using the Blockchain as this is an emerging 4th and 5th industrial revolution technology that is proposed to assist in optimising the supply chain and logistics, as well as strive to reduce cybersecurity threats as it is said to create an auditable, immutable, unchangeable history of transactions that can be tied to a verifiable identity