Latest posts by Regenesys Business School
(see all)
Hello,
I invite you to take the following test. It will only take a moment, but it might have long and positive implications for you. Tick the statements that apply to you.
| | |
| --- | --- |
| I want a career in business |  |
| I want to be a leader |  |
| I want to make a difference |  |
| I want an all-round education |  |
| I want to understand more about how organisations work |  |
| I want some functional understanding –   finance, marketing, etc. |  |
| I want to achieve |  |
| I want a qualification with a long use-cycle |  |
If you have ticked more than 3 boxes, read further, we have something more for you.
Let me make some more assumptions about you:
You have just left school and you are trying to decide where and what to study further.
or
You have a job, and you are frustrated that others around you are getting promotions and just seem to understand more about the world of work.
If either of these applies, you are in the right place. Read further and it might just change your life forever.
An important life decision
Deciding on your first course of study is one of the most important decisions of your life. Your first qualification will determine your next job, the impact you will have on that job and your personal career trajectory. You will learn many things as your career progresses, and you may study further, but its that first big job that will determine how high and how fast you will fly.
Spending five years in a repetitive, boring job, because it's the only one you could get, adds nothing to your CV and your future contribution to the lifestyle of your family. The world of work is a tough place, and you need every advantage to make you stand out and above the competition.
Benefits of a BBA
Let's discuss the benefits of a business administration course at Regenesys.
The Bachelor of Business Administration degree is a globally accepted acknowledgement that you have what it takes. The grounding in marketing, business management, and strategy creates a dynamic foundation for your career. Right now as you read this, employers and recruiters are looking for people with this qualification.
A BBA degree will help you develop solid business acumen, and decision-making abilities, which will stand out in front of employers who are hiring managers.
It will also increase your chances of landing that better, high-paying job. Given the rising demand for BBA professionals around the world, it's inescapable that a career in the business and management sector is lucrative, respectful, and widely recognised.
Most organisations are looking for candidates who are not merely book-qualified but skilful. In addition to enhancing your knowledge, a BBA degree programme helps you acquire the necessary professional skills. These tactical skills of leadership, management, and decision-making will increase your chances of landing your dream job.
A BBA degree offers dynamic job opportunities at an early stage of your career. If you want to become financially independent at a young age, a business administration degree can help fulfil your dreams.
With the letters BBA behind your name, you have a myriad of opportunities at hand. You can study further for an MBA degree. You can also opt to pursue professional studies to become a chartered accountant, company secretary, or public relations or marketing practitioner. A BBA professional enjoys the flexibility to choose a different range of career opportunities as the degree is the foundation for various professional accomplishments.
The Regenesys Bachelor Business Administration degree provides you with a strong academic foundation in the core business functions including general business administration, accounting, finance, project management, information technology, human resources, marketing, international business, logistics and organisational behaviour. These competencies are universally applicable in any organisation. This means that when you graduate, careers in a variety of different fields become accessible.
The Regenesys business administration curriculum is designed to teach students how to plan strategically to create organisational value and master financial principles. In addition, you will have the opportunity to learn how to lead projects across all areas of business. Coursework deals with real-world business scenarios taught from an industry-relevant perspective. By studying business theories and learning best business practices, the business you develop critical skillsets and analyse problems by using and applying data.
That dream job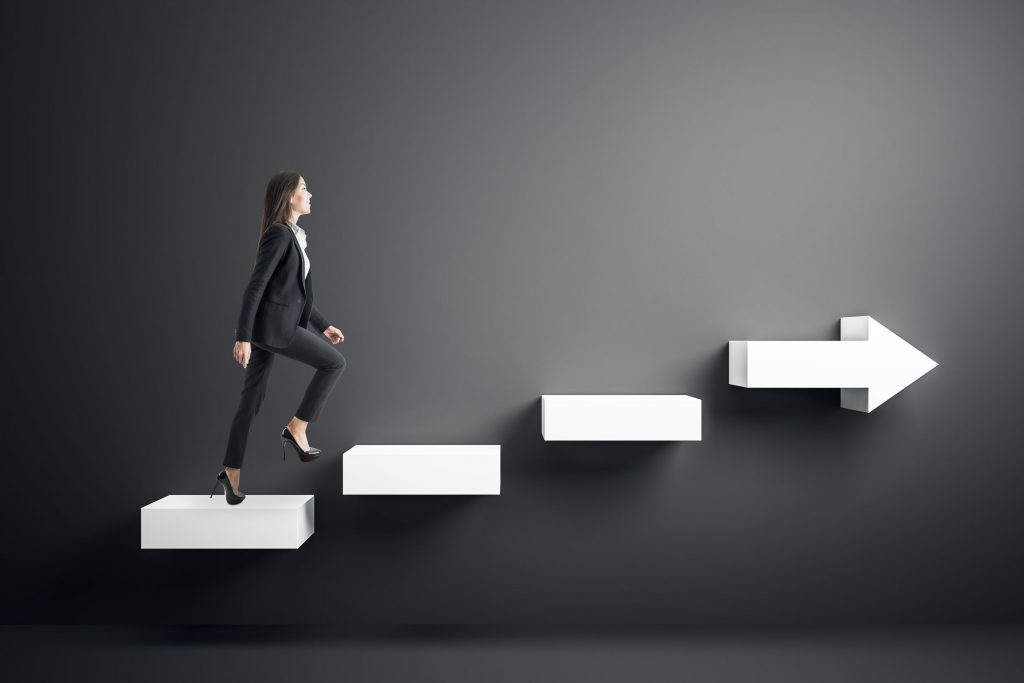 What are your possible career paths with a Business Administration degree?
While the following positions are only a sample of the possible careers a business administration degree will allow you to pursue, they illustrate the numerous industries and organisational roles that are available in the business field. You may consider any of the following:
Sales Manager
A sales manager oversees a company's sales team and is ultimately responsible for revenue production within an organisation. Responsibilities typically include setting sales goals, analysing sales data and creating sales training programs for the sales representatives. Sales managers also project sales and assess the profitability of products and services.
Business Consultant
Your BBA with good quant and finance marks will get you in at a firm of management consultants. You will be part of the team advising clients on how to make their business more profitable by reducing costs and increasing income. Your BBA will help you organise information about a problem and design a procedure for improvement, recommend new systems and organisation changes, and confer with managers to ensure changes are working.
Financial Analyst
If you are really good at quant, a career as a financial analyst is definitely one to consider. Financial analysts gather data such as earnings releases, run financial models and make financial recommendations. They develop a solid understanding of a particular business, industry or sector, and they deliver presentations that communicate their investment opinions.
Market Research Analyst
A market research analyst helps a company understand who their customers are, what products they should be selling, and how they can successfully promote those products. Market research analysts often design and conduct market surveys. They then analyse the research and report the results to management.
Human Resources (HR) Specialist
While the primary function of human resources specialists is to recruit, screen, interview and hire employees, most human resources specialists are trained in all HR functions, and therefore they frequently handle other human resources work, such as employee relations, compensation and benefits, and training. These daily tasks could include processing payroll and administering benefits, as well as ensuring all human resources functions are in compliance with federal, state and local regulations.
Loan Officer
If financial services interest you, a loan officer might be a very good option. Loan officers work for banks and evaluate, authorise or recommend approval of loan applications for people and businesses. Daily responsibilities include obtaining, verifying and analysing loan applicants' financial information, such as credit scores and income levels. In addition, they review loan agreements to make sure they are in compliance with federal and state regulations. Most loan officers are employed by banks and related financial institutions.
Training and Development Specialist
Training and development specialists focus on improving employees' skills and knowledge by planning, conducting, and administering training programs. Training and development specialists work in nearly every industry, and they spend a great deal of time with people – giving presentations and leading training activities. Daily responsibilities may include assessing employees' training needs through surveys, interviews and consultations, and then developing training programs that meet these needs. This often includes writing and editing training manuals, online learning modules and other training course collateral.
Additional Career Paths
Employment of business and financial operations occupations is on the rise. In addition to the occupations featured above, the following jobs may also be pursued with a BBA degree:
Logistics manager
Real estate appraiser
Procurement Manager
Compensation and benefits analyst
Insurance underwriter
Labour relations specialist
As you can see, a BBA degree allows you privileged access to a wide variety of fascinating in-demand jobs.
One thing to bear in mind is that your career is going to take you to a variety of different directions. Ten years after graduation you are likely to be in a very different role, compared to when you started out.
Credible, Life-Long Skills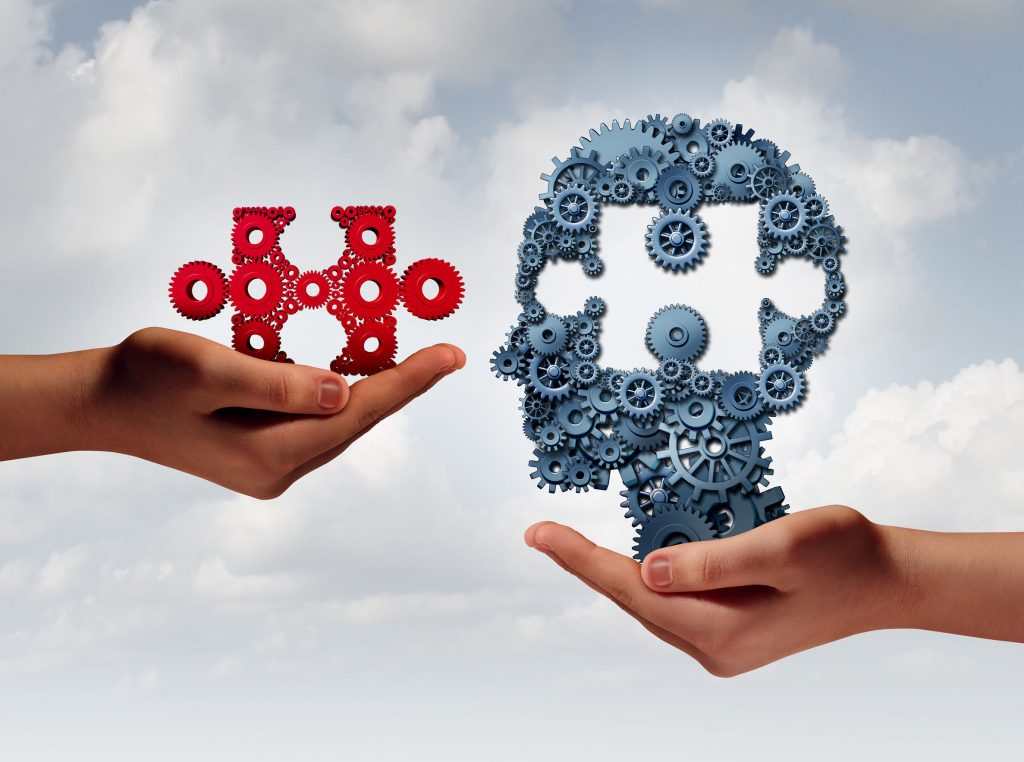 The BBA will give you credible, life-long skills, that will be useful throughout your career:
Job versatility and security
The BBA gives you stability, but it also gives you a great deal of versatility as well. Whether you are thinking about a career in finance, management, sales, manufacturing, consulting, admin, insurance or the public sector, this qualification equips you with the skills you need to find (and keep) jobs. Having a broad knowledge of the business will also allow you a far greater understanding of all facets of doing business, which in turn means that you will never get bored or feel stuck in one role.
It's not just finding a job and keeping it that you can look forward to – you can also look forward to advancing up the achievement ladder. Educated, skilled employees are far more likely to advance than those that lack critical skills in the workplace. This qualification in business gives you a competitive edge, helping you get ahead in your career.
Entrepreneurial Potential
If you are more interested in being your own boss than working for a company, you will find this qualification to be extremely useful for starting your own business, too. By learning every aspect of the business, you will be fully prepared for the changing climates of the corporate world and today's markets. From the financial side of things to the management, marketing, administration and day to day tasks, you will be equipped with everything you need to forge your own path.
It's a stark question.
Are you going to continue as you are, or are you going to put in the hard work and sacrifice to get that dream job? The one that will give you the reward and recognition that is due to you?
Don't let your fears hold you back. We will help you with academic support, and financial advice.
But you have to take the decision.
Do it now.
Invest in yourself.
Change your life forever.
Enquire here