The human-centric Industry 5.0 approach to manufacturing employs enhanced and collaborative operator systems, rather using than autonomous robots (Demir et al, 2019). In this scenario autonomous robots handle tedious and unpleasant tasks that have been automated, and employees are provided with real-time data to guide decision-making, boosting their capacity to interact with rapidly evolving digital industrial systems (Kaasinen et al, 2022). 
It means that the sustainable workforce of tomorrow will be a hybrid one that needs humans with machine-related expertise, able to meet today's challenges and adapt to tomorrow's. As professionals, we'll need to keep upskilling and reskilling for our industries to meet these ever-evolving requirements.
The kind of automation envisaged is expected to improve worker independence, productivity, health, and satisfaction on the job, while advancing the economic goals of Industry 5.0 (Lu et al, 2022), in which open sustainable innovation will be implemented by integrating value network operations and open data sharing. The process is data-intensive and requires close collaboration between members of the value network (Ghobakhloo et al, 2021b). 
Indirectly, open sustainable innovation facilitates employee technical assistance – for example, a robot helping a human resolve a technical problem – and can be used to upskill and reskill workers, using flexible robots, smart wearables, and human interaction and recognition technology to foster human-machine collaboration. 
So how do we prepare for this? While different industries will have different requirements, the World Economic Forum recommends considering the following skills when planning our upskilling and reskilling programmes. 
Soft skills 
Analytical thinking and innovation
Analytical thinking and innovation are fundamental tools to achieve positive results in your business and life in general. It's obvious when we study the history of technological development; there was a time when scientific discoveries were made by individuals or small groups of people, with limited resources, and often still are. Also, innovation, in this sense, does not necessarily mean churning out entirely novel products; it requires cultivating a way of thinking that leads to improving processes, systems, products and services.
Critical thinking and analysis
Critical thinking and analysis are essential for professionals, who have to make decisions on the basis of information. It's a process of sifting out the facts that matter, their implications – useful and detrimental – and taking a best path, rather than simply picking things apart for the sake of it.
Emotional intelligence
Emotional intelligence is becoming more and more important for professionals. The ability to communicate effectively with people at work, on task teams and with peers requires empathetic recognition and understanding of emotions and their consequences, and self-control to manage situations for the best possible outcomes. It's not the responsibility of leaders or managers to coach employees in this in order for them to excel together; individuals must take control and build their own emotional intelligence.
Leadership and social influence
As the world becomes more connected and advanced, it has also created challenges for us and our performance as leaders. Businesses need to be more profitable and efficient; employees need the motivation to work with new technologies and tools. But the most disruptive challenge is the growing complexity that we face daily in our environment.
Hard skills 
Blockchain programming 
Demand for blockchain programming – setting up immutable decentralised ledger networks to record  and verify transactions and track assets – has accelerated as businesses begin to understand the benefits it offers. It's not just used to deal in cryptocurrencies; it's being used in supply chain management, manage royalties, and to block fraud in anything from financial transactions to voting (Arun, 2021).
Data analytics
The ever-evolving nature of data, the need for businesses to adapt to remain competitive, and the flood of rich information generated via ever-improving technology means that everyone is becoming more aware of the value data can bring to a company's success. But is useful only when it is used to uncover insights, which makes the ability to filter and interpret data increasingly important.
Artificial intelligence
The use of artificial intelligence in the workplace is growing rapidly. It has already changed the manner in which we do many things, including consulting, sales and marketing, customer service, legal analysis and government relations. There are many businesses that have made artificial intelligence a vital part of their business strategy.
Robotic process automation 
This technology automates business processes autonomously, improving productivity, accuracy, and cutting costs for businesses. It can be adopted in any industry.
Augmented reality and virtual reality 
Augmented and virtual reality are increasingly used in business. Augmented reality uses 3-D visuals to enhance existing physical environments through virtual elements. It is being used in training simulations, to aid product search, to improve processes, and in e-commerce, for example allowing home shoppers to add computer-generated images of furniture to help visualise it in their homes. Virtual reality is also used in training, as well as skills assessment, architecture, retail, tourism, medicine, recreation, and the automotive industry (Thompson, 2022).
 As the needs of employers and workforce expectations change, upgrading knowledge and skills will be crucial to growth. I hope these points will help you to evaluate whether you are ready, and to catch up with the need of the hour. 
I wish you success – keep learning!
More content on this theme:
Just what

is

design thinking? Beyond the buzzword
References
Arun, R. (2021). Emerging blockchain applications across industries.
Ghobakhloo, M., Fathi, M., Iranmanesh, M., Maroufkhani, P., Morales, M.E. (2021). Industry 4.0 10 years on: a bibliometric and systematic review of concepts, sustainability value drivers, and success determinants. Journal of Cleaner Production, 302, 127052. 
Demir, K.A., Döven, G., Sezen, B. (2019). Industry 5.0 and human-robot co-working. [Conference paper] 3rd World Conference on Technology, Innovation and Entrepreneurship, WOCTINE 2019. 
Kaasinen, E., Anttila, A.H., Heikkilä, P., Laarni, J., Koskinen, H., Väätänen, A. (2022). Smooth and resilient human-machine teamwork as an industry 5.0 design challenge. Sustainability, 14(5). 
Lu, Y., Zheng, H., Chand, S., Xia, W., Liu, Z., Xu, X., Bao, J. (2022). Outlook on human-centric manufacturing towards Industry 5.0. Journal of Manufacturing Systems, 62, 612-627. 

Thompson, S. (2022). VR applications: 23 industries using virtual reality.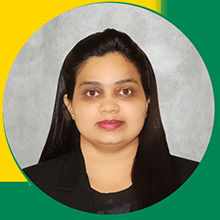 Latest posts by Dr Geetu Yadav
(see all)