People often pursue doctoral degrees when they want to enter academia – a good career choice to make if you have an aptitude for education.
But are you aware that there are many other career choices you can pursue after completing a doctorate in business management? In this article we'll look at 12 career paths you can take after earning a doctorate in business management.
THIS ARTICLE DISCUSSES:
Directions to consider with a doctorate in business management

Does the institution offer online doctorates in business, and other questions you should ask

What to expect when doing your doctorate in business management

Make the most of your alumni network
Business or financial analyst 
A business analyst is someone who scrutinises and documents business processes, goods, services, and software to analyse, understand, and improve them. Financial analysts assess investment instruments to find those with the best prospects for profit. While pursuing your doctoral degree you acquire certain skills. Data analysis is a major aspect of the research at doctoral level. You can further those skills by gaining command of data analysis and visualisation tools such as Tableau, Python, R, and MySql. Your research experience and a research-oriented mindset will give you an added advantage in getting a job as well as carrying it out. The main difference between a financial analyst and a business analyst is that the former is involved with investment while the latter is involved with management and operations. Both deal with finding information that supports decision-making. It all boils down to which field you feel more competent and comfortable in.
Training and development manager
If you specialise in human resources, carry out your research in the area of training and development, and have some experience as a training and development generalist (which you can gain while pursuing your doctorate in management), you can go on to manage learning and development activities in organisations. Training and development is an important HR function, and well paid in most serious organisations. The field is important both for staff and management.
Business consultants provide strategic planning and management solutions to businesses. With a doctorate in business or a doctorate in management, you should be well equipped to work as an advisor or consultant for an organisation. Besides extensive knowledge of a particular field or industry, this role also requires the ability to think creatively, communicate clearly, and have strong analytical and leadership abilities (Galarita, 2022).
Business development consultant
Business development consultants require similar skills to business consultants. In big organisations they are involved in strategic planning, marketing planning, and customer contact; in small organisations they may need to handle everything from sales and marketing to researching new technology, creating business prospects, obtaining licenses, and closing deals (Sharma, 2017).
Corporate careers can be pursued in a variety of industries, including manufacturing, technology, finance, and education. They can be a great fit for those who love a fast-paced environment and interacting with people on a daily basis. Corporate careers often involve sales, marketing, business development and management, to name a few. A doctorate in business management can be a great asset to your career, helping you land a job in the field of your choice. Plus it will give you an opportunity to research your field of interest and employment, giving you a deeper understanding of issues, and with it an edge over others.
To advance in higher education, you probably already know that a doctorate is the most sought after degree, as it helps you prove your expertise in a subject. It is also a mandatory requirement for full-time professors in most universities across the globe. So if you wish to pursue your career as an academic in a business school, a doctorate in business management is a no-brainer.
With a doctorate in business management you will specialise in researching a specific area of the field. The deep insights acquired through your research will help you establish yourself as a corporate educator or a trainer, helping organisations train their staff. It can be a lucrative job once you become an established name in the industry.
Nonprofit groups and organisations do not exist to turn a profit. Any funds they raise are used to cover operating expenses, salaries, and assistance to their communities. As a business major, you develop leadership and organisational skills as well as other skills that will help you support nonprofit organisations. You can look for a role such as a fund manager or in business liaison, where you can apply the business and management acumen you advanced by pursuing your doctoral degree. You are also likely to be in a good position to help run small business incubators and other ventures established to get struggling entrepreneurs on their feet.
Investment bankers are investment professionals who use their knowledge of the financial services sector, analytical prowess, and compelling communication skills to help institutional clients manage mergers and acquisitions, and to guide capital raising (CFA Institute, nd). So if your research is in the area of investment banking or any of its major aspects, you have an excellent chance of cracking this extremely well-paid field.
Every organisation's chief financial officer shoulders responsibility for all things financial in the organisation, and reports directly to the chief executive officer. His or her responsibilities involve managing money, capital structure, and investment in line with organisational strategy. The chief financial officer is usually actively involved in strategic planning.
To understand how society allocates resources, economists carry out research, track economic trends, and analyse data. Research is the economist's lifeblood. Research institutions, universities, government agencies, and financial institutions are some of the largest employers of economists.  
If you're interested in starting your own business, a doctorate in business management will help you gain an understanding of different aspects of a business, and to specialise in one of them. The expertise you gain here may lay the foundations for a new business, and the deep knowledge you gain will help you plan better, reducing the chance of failure.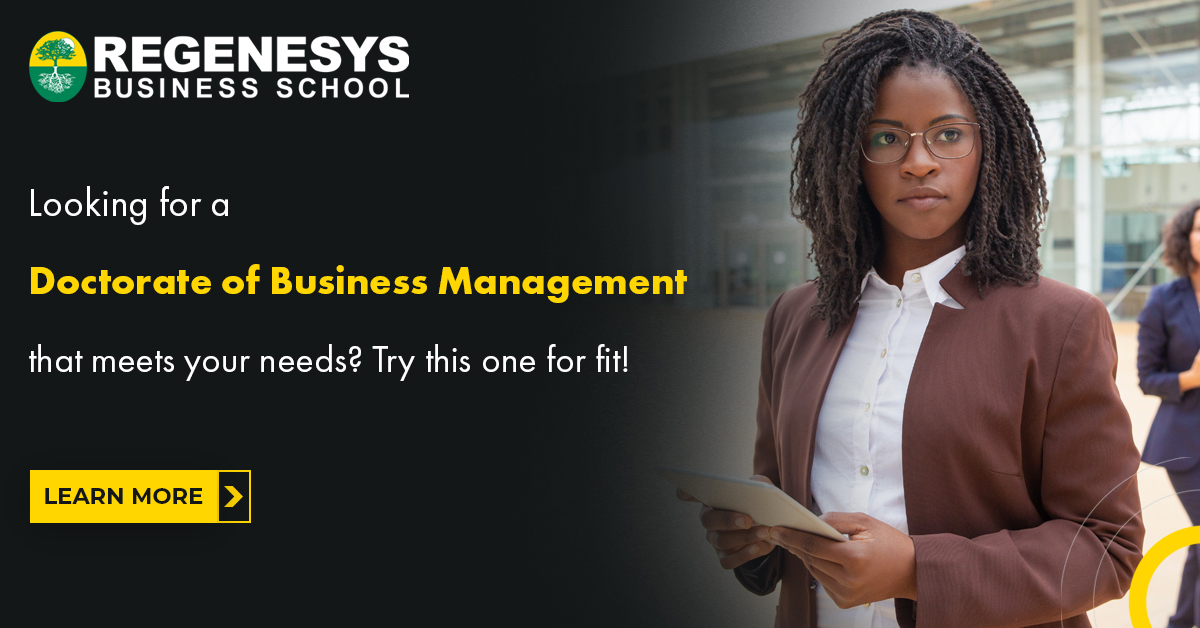 Does the institution offer online doctorates in business … and other questions you should ask
Look at whether the institutions you are considering offer online doctorates in business, part-time or full-time study, and – if the institution is in another country – what kind of support is offered to international students. Make sure you're looking for something that has a long-term role in your life and that fits well with your personality. 
Once you've found the right programme, make sure that your application meets all the necessary requirements. 
The more specialised the degree is, the more likely you are to find a job – and to have an edge on the applicants whose highest qualification is an MBA. It also demonstrates that you're committed to your field. 
A doctorate in business management is typically awarded after candidates complete coursework, conduct research, defend their dissertations, and publish papers on their research. As a doctoral candidate, you may also be expected to present your work at conferences.
Completing a doctorate can take two to five years, depending on your institution's requirements, so make sure that the research topic you pick will hold your attention.
Make the most of your alumni network
You can use your doctoral degree to manage your own company, or team up with other specialists who have similar degrees but with different specialisations, and offer your services as consultants. 
Consider joining your business school's alumni body – your peers form a valuable network that can help you find the job of your dreams!
References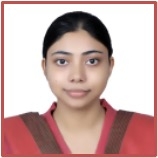 Latest posts by Dr Shaista Fatima
(see all)