Latest posts by Regenesys Business School
(see all)
Top 10 reasons why a BBA (Bachelor of Business Administration) degree is right for you
While government at all levels perpetually struggle to employ as many people as the civil service can absorb, local and international businesses hire far more people yearly and that factor makes studying for a Bachelor of Business Administration degree one of the best decisions you could ever make.
The programme offers an all-round understanding of the business environment as well as the specific processes involved in running a business successfully.
Organisations as big as multinational conglomerates and multicity retail chains as well as small and medium scale business concerns all have the same need: well educated and qualified managers!
This is where you come in.
Bachelor of Business Administration: A current South African need
As the second-largest economy in Africa with the biggest stock market on the continent, the Rainbow Nation is an entrepreneur's haven, an attractive location for doing business.
This status is thanks to a relatively stable political environment coupled with diverse regulations and legislations that encourage businesses to operate smoothly and as well flourish to the satisfaction of corporate institutions' shareholders and small business owners.
This relatively calm and prosperous environment is a magnet that stimulates startups and of enterprises of all kinds and sizes which, in turn, require astute managers to see to the day-to-day running of operations and long-term planning.
With as many as 742,388 registered businesses dotting the land as of March 2017, a BBA holder should not be a part of the unemployment statistic in South Africa.
This is why:
A Bachelor of Business Administration degree equips you with Project Management skills
The Project Management module is designed to empower a BBA student with all the knowledge required to handle various kinds of projects from start to finish.
Good knowledge of how to assess task priorities, schedule and manage time, allocate responsibilities, and much more related understanding are crucial to your career progress – even before getting employed to administer a business at any capacity.
The module is divided into two: Project Management 1 and Project Management 2; both are covered in year one and year two of the 3-year programme, respectively.
At the point of getting awarded the BBA degree, the student is expected to be able to supervise a team handling a small project to deliver set objectives and work with others to undertake or support various kinds of project management activities.
The graduate is also expected to be able to easily assist the project manager or project team by contributing and participating in the planning, monitoring, execution and control activities before, during, and after project timelines.
A BBA degree helps you understand Economics and how it affects businesses
As a qualified BBA graduate, you would have been grilled in Economics, the study of want, choices, and how to satisfy consumer needs in relation to specific and broad socio-political environmental factors.
This is one crucial course everybody eyeing a managerial seat must have a good grasp of because every business is, directly or indirectly, affected by many variables at the market, local, country, and international levels.
Economics explains the ongoing interaction between supply, demand, and market forces – key indicators that will guide businesses when making decisions on what to produce, how to produce the items, and how to sell those items.
In other words, Economics, as a module, is essential to the overall understanding of the business space and how managers will respond to subtle or cataclysmic external changes in the business environment.
A BBA degree will make you a better Financial Manager
To acquire the fundamental skills needed to understand money and how to manage it in the business environment is the primary reason this course is important for a would-be manager to study and pass – and a BBA programme offers just that.
Financial Management imbues in the student skills required for planning a budget, understanding what financial statements are made of, and the ability to properly analyse a firm's financial and asset position and structure, among other topics.
As a trainee-business administrator who has studied financial management, the student will be expected to have a good knowledge of other related matters like inventory analysis, risks and leverage, and so on.
Put together, the understanding gleaned from the two-year-duration module will make the student better appreciate numbers as well as graphs, charts, and tables that describe the financial details and status of a business enterprise.
LEARN MORE:
Work in a Bank? Get a BBA (Banking) to increase your pay and get that promotion
Marketing: A crucial BBA degree component
Since it is not enough to just know how to manage projects and develop products and services alone, the Bachelor of Business Administration degree incorporates Marketing as one of the key courses an aspiring graduate must study and pass.
This degree focuses on understanding the end-user of the product or service one is trying to sell so that the appropriate marketing campaign strategy can be designed to meet the needs and behaviours of different demographics.
The module deals with market research, advertising, and promotion of the goods or services using diverse multimedia options.
Human Resource Management makes a BBA degree worth it
Even with automation and the 4th Industrial Revolution threatening to replace a number of job descriptions, the need for humans to continue working at various levels of a business concern is incontrovertible.
That reality is part of what makes the study of Human Resource Management vital to any business.
The course teaches students the art of finding and hiring the best fit that will help the enterprise grow and achieve its aims and objectives.
The module also deals with managing staff, resolving conflict, wage negotiation, and sundry issues.
HR, being at the core of any organisation, is a critical component at the BBA level given that the qualified administrator who wants to pursue that line as a career will be interacting with every department and staff in the organisation.
As such, he or she requires a lot of training in managing and relating to humans of different dispositions, backgrounds, and academic levels.
ICT and Business Administration: An inseparable couple
As the world marches on into Industry 4.0, business enterprises all over the world are doing everything possible to keep up with the change and as well putting in the effort to take advantage of the new possibilities.
On the other hand, these business enterprises are also spending a lot of time and money on efforts to try to mitigate the threats new technologies bring along.
Understanding the relationship between working to help a firm make a profit and how technology comes into play is at the core of this module.
Students would be exposed to different concepts ranging from networking to basic programming, the internet, file management, among others.
The course is designed to instruct business students about the possibilities that ICT brings to bear with respect to running an organisation, developing products, selling, keeping records, and much more.
The Quality and Customer Relations Management course makes a BBA degree complete
While sales, marketing, production, and other aspects of a business are important, all will turn out useless if there are no customers to purchase the products and services.
This factor makes the Quality and Customer Relations Management module very special – and at the centre of the qualification.
The customer is king, after all!
The course is centred around making sure that products and services pass through quality assurance processes and meet the needs and expectations of different customer demographics.
Beyond that, the course instructs the student in methods that improve customer experience and how to respond to crises that may emanate from bad customer service or poor-quality products.
Business Law: Knowing your way around the South African Business environment
The Business law component of a BBA degree ensures that the graduate will possess a general knowledge of South Africa's legal environment – as it concerns business dealings.
Students would study contracts, how they are created, what happens when there is a breach, and the penalties involved, as per South African law.
Also, the course introduces students to diverse legislations and regulations that protect consumers and businesses as well as punitive or compensatory measures in place.
Other aspects of the course briefly cover labour law and company law too.
Strategic Management: Learn how to think in the long-term
Knowing how to create a vision and mission statement as well as other guiding principles that help steer a business towards achieving its goals and objectives is a critical skill every BBA student is expected to acquire.
Beyond the first degree, this course is designed to begin preparing you for higher managerial roles where you are expected to commence taking bigger decisions that are far-reaching and will affect the business in more ways than one.
Thinking strategically and holistically helps graduates to see the long-term viability or vulnerability the business faces; thus, either work to make possibilities become reality or work even harder to ensure that the company does not decline or die in the near or far future.
Hence, strategic management is about decision-making; it helps a BBA graduate see the big picture so as to respond accordingly many months or years before the actual action takes place.
Research Methodology caps a BBA degree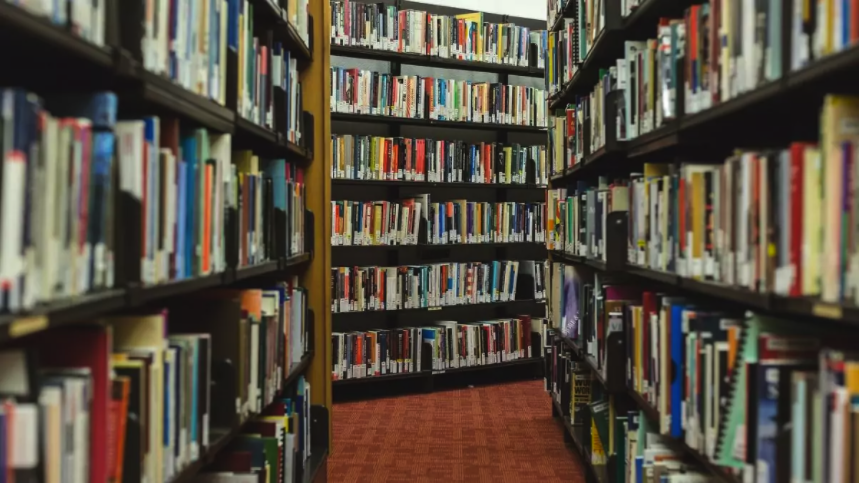 While the three-year Bachelor of Business Administration (NQF-7) qualification does not require a research component, students are, however, grilled in Research Methodology as a core course.
The module exposes students to the need for research, elements of business and dissertation writing, how to access and analyse data, as well as how to go about putting together a well-researched dissertation.
This course is essential especially for students aiming to go further and acquire higher degrees like a Honours, Postgraduate Diploma, Masters, and even a Doctorate.
Said otherwise, the Research Methodology module is a foundational course that is as useful for a current BBA student as it will be when he or she is forging ahead academically.
Conclusion
So, there you have it; the Bachelor of Business Administration programme is robust, targeted, and quite important to obtain if you desire to work in the business world or start up your own enterprise thereafter.
Furthermore, the degree is vital for people currently employed for two reasons:
Getting the BBA degree makes you a better business administrator given all the skills and knowledge you would have amassed along the way and also opens up a path to better pay and career growth.
Don't waste any more time; register for a world-class Bachelor of Business Administration programme today!